Brazil are traditionally considered to be as the best national team when it comes to football and this is due to various reasons.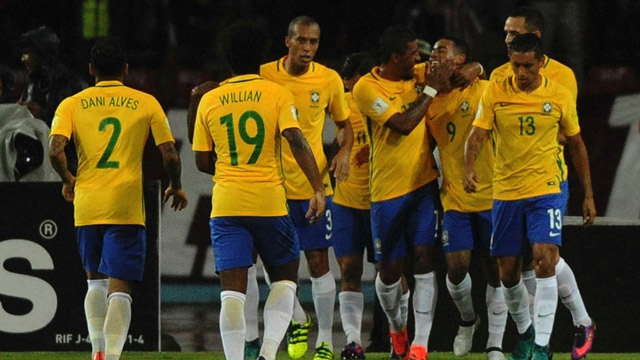 One of those reasons is because they have lifted the FIFA World Cup title more than any other national squad with 5 titles being won.
Another reason why Brazil is regularly being hailed as one of the best football squads after each year is because of the world class Brazilian players with the likes of: Ronaldinho, Ronaldo, Pele, Kaka, Garrincha and the list of superstars hailing from Brazil goes on further.
However, in recent times, the Brazilian national side has struggled and was even humiliated during the 2014 FIFA World Cup after losing 1-7 to Germany and 4 days after that, plunging to a 0-3 defeat against Netherlands.
Luis Felipe Scolari was the head coach of Brazil during this period of time and following these defeats, he opted to resign and was replaced by Dunga who only lasted 2 years and was sacked after more underwhelming results.
The current coach of Brazil is Tite and according to Neymar, the Brazilian national side is returning to their glory days and getting back to their usual self.

Neymar believes that this resurgence from Brazil is mainly due to the head coach Tite as the 25 year old player said:
"Tite has changed Selecao. He's an excellent coach, with great technical knowledge and he respects every professional. The good results are back, confidence too, and I think Brazil is, indeed, one of the favorites for the World Cup"
The 2018 edition of the FIFA World Cup is scheduled to initiate on June 14 of 2018 and it's the tournament that Brazil needs in order to re-establish themselves as top national team and try to forget about their high-profile defeats against Germany and Netherlands.
According to Neymar, Brazil is indeed back in form and ready to topple against the rest of the world.