Rodrigo Possebon was a big flop at Manchester United but the Brazilian still managed to win two trophies during his brief stay in Manchester. He won the 2008 Community Shield and the 2008/09 League Cup title. Rodrigo Possebon signed for the Red Devils at the start of 2008 having been spotted by club officials at his Brazilian club, Internacional.Possebon didn't have work permit issues in England since he qualified for an EU passport through his Italian father.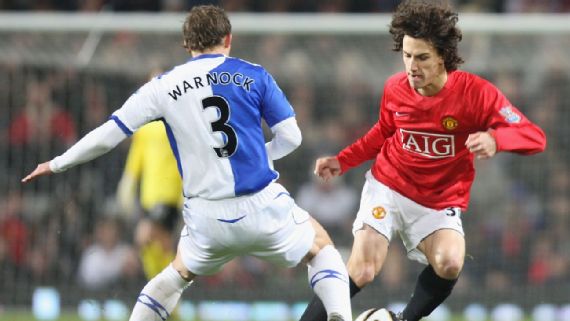 When he joined the Red Devils in January 2008, Rodrigo Possebon replaced defender Ryan Shawcross as the recipient of the number 34 jersey. He wore the shirt number vacated by the centre back for the rest of the 2007/08 Premier League campaign. Brazilian player Possebon made his Manchester United bow as a substitute for club legend Ryan Giggs. He came on for the Welshman in the second half of the league encounter with Newcastle United but didn't have any meaningful impact as the two teams settled for a 1-1 draw.
Rodrigo Possebon had been on the bench for Manchester United as they beat Portsmouth on penalties to win the Community Shield at the start of the 2008/09 season. It was his first silverware for Manchester United. The Brazilian was an unused substitute as the two teams played out a goalless draw before his team triumphed 3-1 during the penalty shootout to win the trophy on offer.
Possebon suffered a serious injury while he was playing for the Red Devils in the League Cup encounter with Middlebrough. He was on the end of a crude tackle from Middlesbrough skipper Emmanuel Pogatetzduring the League Cup clash played on September 23, 2008. It was initially feared that Rodrigo Possebonhad suffered a broken leg from the tackle made by Pogatetz and which got him a red card during the game. Fortunately, the midfielder didn't suffer a broken leg and he would return to action around one month later for the Manchester United reserves in a 3-0 victory over Manchester City.
Rodrigo Possebon won his second and final trophy as a Manchester United when the Red Devils beat Tottenham Hotspur on penalties in the 2009 League Cup final after the two teams had settled for a goalless draw.