The attention of Premier League giants Manchester United was brought to the talents of Rodrigo Possebon by the club's Brazil-based scout John Calvert-Toulmin. He got to know about Rodrigo Possebon while he was following up on the Red Devils' interest in Fabio Silva and Rafael Silva, who were at Brazilian Serie A outfit Fluminense before they joined Manchester United.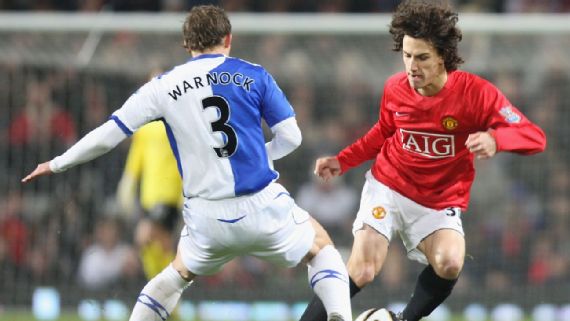 Rodrigo Possebon signed for Manchester United in January 2008and he didn't have the issue relating to European Union (EU) legislation on non-Europeans working on the continent. The midfielder didn't go through the issue due to the fact that his father is of Italian descent. To this effect, he qualified foran Italian passport.
Possebon was handed the number 34 jersey on his arrival ahead of the remainder of the season. The Brazilian was given the jersey vacated by Ryan Shawcross.He didn't make his debut for Manchester United until August 2008 against Newcastle United. Rodrigo Possebon came on as a second half substitute for Ryan Giggs as the two teams battled out to a 1-1 draw.
A month later, he was injured in a League Cup match against Middlesbrough. Possebon was the recipient of a dangerous tackle from opposition defender Emanuel Pogatetz. Austrian Pogatetz was given his marching orders as a result of the tackle. Initial fears were that the player sustained a broken leg but that was not the case. He made his return from injury a month later in a 3-0 win over Manchester City for the Reserves.
During his time at Manchester United, Possebon won two trophies. He was part of the team that won the 2008 Community Shield and the 2009 League Cup. The Red Devils beat Tottenham Hotspur 4-1 on penalties in the 2009 League Cup final to win the competition towards the end of the 2008/09 campaign.