Rodrigo Possebon was part of the 2008 FA Community Shield squad at Manchester United for the Portsmouth game. He was on the bench for the entire duration of the game as Manchester United beat Portsmouth on penalties to win the Community Shield. The Red Devils qualified for the 2008 FA Community Shield for winning the 2007/08 Premier League title, while Portsmouth sealed their place in the FA Community Shield by winning the 2007/08 FA Cup title. The Community Shield is usually contested between the Premier League and FA Cup title winners from the previous season. The 2008 edition of the FA Community Shield is the first involving a team outside Liverpool, Arsenal, Chelsea and Manchester United since the 1996 edition.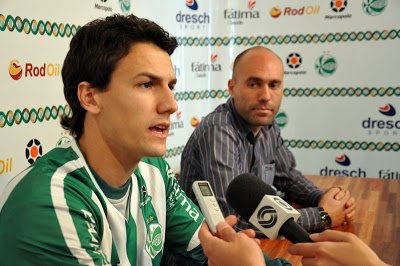 Manchester United manager Sir Alex Ferguson named Rodrigo Possebon on the bench alongside Wes Brown, Tomasz Kuszczak, Rafael da Silva, Jonny Evans, Fraizer Campbell and Michael Carrick. John O'Shea and Paul Scholes were picked by Sir Alex Ferguson in midfield ahead of other options such as Rodrigo Possebon and Michael Carrick. Englishman Carrick would come on as a substitute midway into the second half in place of Irishman O'Shea as the Red Devils went in search of a goal. Wes Brown replaced Gary Neville around the same time as the Carrick substitution, while Fraizer Campbell came off the bench in place of Nani for the third and final Manchester United change of the game.
Penalty shootout had to separate the two teams after they played out a goalless draw at the end of 90 minutes.
Second half substitute Carrick came in handy during the shootout as he scored one of the three Manchester United penalties. Apart from Carrick, Ryan Giggs and Paul Scholes were also successful with their spot kicks as the Red Devils sealed a 3-1 penalty shootout win.